Slide
Garage Doors Sheffield
We supply and install all types of garage doors. Choose from hundreds of designs and colours and find the perfect door for your home
FREE home or virtual surveys available to book now!
Local garage door experts in Sheffield
With over three decades of experience supplying and installing the highest quality garage doors, Sheffield homeowners can rest assured that ABi has the skills and technical knowledge to ensure the best results and the very best service. In addition to new installations, we also provide a repair service to customers across the South Yorkshire region.
Virtual Showroom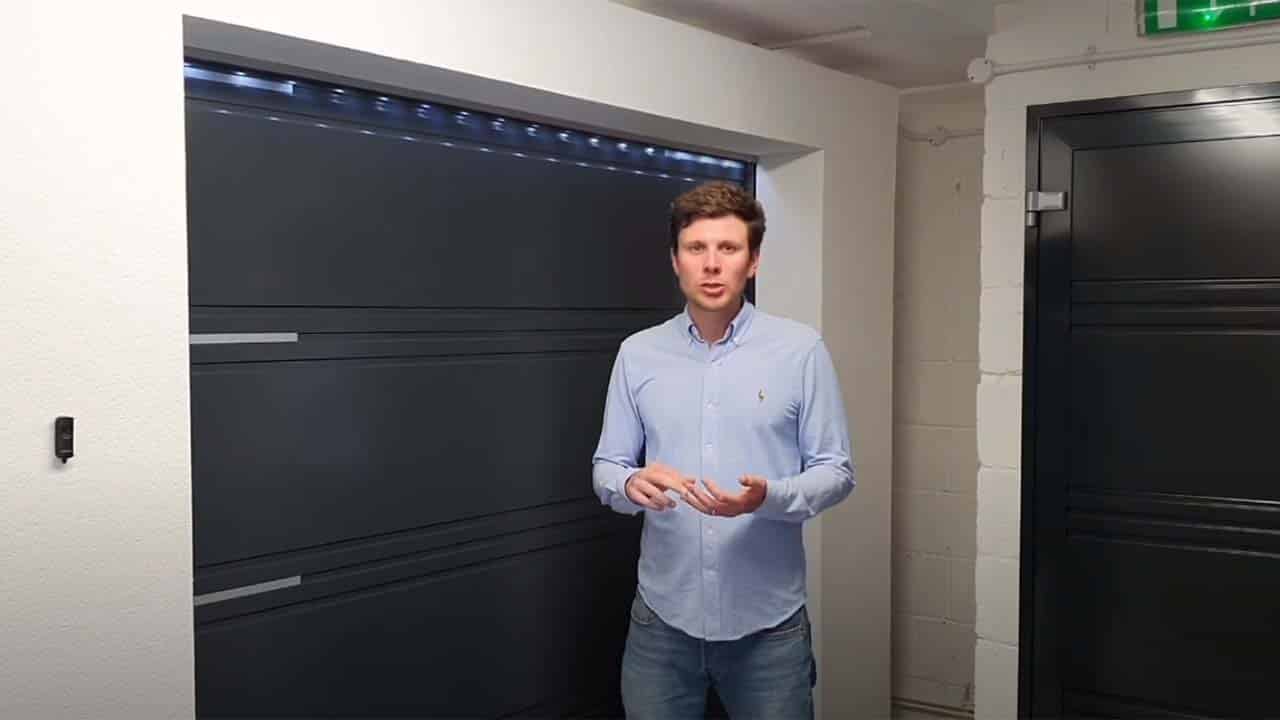 Garage door products
It's not a coincidence that we work with the most visually appealing yet safe and secure garage doors on the market. Since being founded way back in 1989, we've partnered with some of the world's leading manufacturers (take Hörmann as an example) and we continue to always be on the look-out for the next innovation. To get an idea of what we can do, please see below.
Matching front doors
Ever thought about matching your front door to your garage door? Click below to read more about this expert service of ours.
Why choose ABi for your new garage door?
Certified installers
We're a big believer in recruiting the right people to do the right job. We therefore don't subcontract our installation work, which instead is carried out by experts that are directly employed by us.
Family business
We were founded by Steve Pierce way back in 1989 and the Pierce family still runs the company to this very day.
Hörmann partner
Knowledge
Possessing a wealth of experience in installations and repairs, our team has a huge breadth of knowledge on all things garage doors.
Health and safety
We take the health and safety of our customers and staff very seriously, and as a result, ensure that we carry out all the necessary checks on a consistent basis.
Customer service
We genuinely love what we do, and we think this comes across in every aspect of our customer service.
Trusted Trader
We're proud to be assessed and endorsed by Which? Trusted Trader, view our full profile to view reviews and find out more information about our work.
Raising Standards, Advancing Safety
We're members of the Door & Hardware Federation and comply with the latest advice on safety and standards.
Giving you peace of mind
If you're looking at potentially purchasing a garage door then we can appreciate that it might seem like a daunting task. You probably haven't had a new model in 20 or so years, and with the introduction of new technologies, it's not always easy to know which one to go for. In being keen to offer expert advice, however, we aim to give you peace of mind straight away and reassure you that you're in the right hands.
Choosing your garage door
We offer a diverse range of designs in a variety of different materials and colours, allowing you to select a style that perfectly complements your home's exterior aesthetic. We'll also ensure that you get maximum security, the safest opening mechanisms and space-saving solutions where required.
Our customers in Sheffield range from those living in rural locations to city centre residents, so we're well-versed in finding the most appropriate solution for different requirements. The most popular models we supply in the area tend to be up and over, sectional and roller doors, although you are of course more than welcome to enquire about any of our product offering.
We also repair garage doors
Our engineering teams in Sheffield also provide the highest standards in garage door repairs. Whatever the nature of the problem, we'll do our best to find a way to fix it. If it's beyond repair, we'll be happy to offer a competitive quote for a replacement.
We understand that a broken door is not just inconvenient but that it compromises your security too, so to ensure we can provide a rapid, responsive repair service, we carry an extensive range of parts for many different makes of garage door.
The city of Sheffield in South Yorkshire
Whilst we work across the whole of West and South Yorkshire, we have the capacity to cater to the entire 367.9 km² area of Sheffield, including Bradfield, Dronfield, Ecclesfield, Mosborough, the Peak District and Stocksbridge.
As soon as you contact us for a quote and give us the go-ahead on your garage door installation or repair, we'll arrange to carry out the work as quickly as possible. To get more of an idea of the types of projects we're able to undertake, please feel free to click here to be taken to our gallery.
Slide 1
Why not come down to our showroom and take a look at our range of products on display and see how they operate?